F&F Vol. 5 - LOVE & DEATH & THIRST
"There is Nothing You Could Ask for that I Would Refuse": BFFs, Reciprocal Desire & Thirst Politics
"When I watch Barry, I want to fuck him, and when he wrestles his trauma and the conflicting nature of his self with the good person he wants to become, I want to be the one to help him through it."
"Women are not pretty porcelain dolls or wide-eyed vacant sex toys. Women are hair and teeth, sharp edges and hunger, are pain and survival. We're here, we're gross. Get used to it."
Challenge Accepted: The Appropriation of Pornographic Tropes in RELAXER
"Using montage quite liberally, Strickland pieces together Cynthia and Evelyn's roles in each other's lives through actions and words which taunt and tease. Evelyn sheepishly trots around scrubbing and cleaning the large home, occassionally being bossed rudely by Cynthia. The next minute she stares paralyzed by the sexuality of Evelyn's undergarments soaking in soap. At night, they make love. In between all this, there are lectures on moths."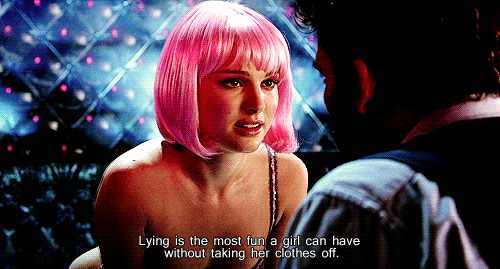 "In astrology, the 8th House is often called The House of Sex, Death, and Rebirth. It's the second of the transpersonal houses, building upon Libra's/the 7th House's focus on relationships, marriage, and partnership. It's the moment when two become one, fusing together in a consummation of the Alchemical Marriage, when we cease to be merely ourselves and become a part of a greater whole."
Not Your Mother's IG Food Porn: Sexy Food Scenes in Cinema
Love at the Edge of a Knife: Amour Fou in Film (& My Personal Life)
Black Death: Marcel Camus' BLACK ORPHEUS
The Glittering Guttersnipe Groupie, The Goddess Of Death: SID AND NANCY's Tragic Seduction
MANY THANKS TO THIS MONTH'S F&F DONORS:
Juan Barquin, Christianne Benedict, Jeannie & Elio ("Feo" B), Chris Costa, Colours of the Dark, Stephanie Crawford, Mike Drucker, Lauren Humphries-Brooks, Galen Howard, John Joyce, Martin Kessler, Nicholas Nguyen, Addison Peacock, James Pleavin-Evans, Annie Mok, Rachael Nisbet, William Scurry, Calum Waddell, Virginia Yapp
Love & gratitude to RAW NERVES' indiegogo backers:
Peg Aloi, Andrea Atwater, George David Allen, Juan Barquin, Becky Belzile, Denise Bostrom, Anne deMaCarty, Emily, Anna Geyer, Madeline Gibson, Kendra Gilpatrick, Marshall Gluskin, Leslie Guerra, Kier-La Janisse, Marianne, Lynn Mari, Wesley McWethy, Jeffrey Meyers, James Murphy, Heather Nguyen, Matthew O'Hare, Addison Peacock, John Plumley, Thayer Prime, Robert Saint John, Spencer Seams, Evan Tomczak, Richard Vincent, and every donor who wished to remain anonymous or who used a fake name.
PLEASE NOTE: indiegogo has yet to disburse the funds raised during the campaign, so rewards and perks will be delayed. Apologies for any inconvenience.